Cet article est un article Reconditionné Certifié




Un produit Reconditionné Certifié a été testé et certifié par le fabricant ou par un vendeur tiers pour se présenter et fonctionner comme un produit neuf, avec des rayures mineures sur l'estetique. Le processus de reconditionnement inclut des tests de fonctionnalité, une inspection, une remise en état et un nouvel emballage. Le produit est livré avec les accessoires pertinents et bénéficie d'une garantie de 60 jours minimum, et peut arriver dans une boîte générique brune ou blanche. Les accessoires peuvent être génériques et pas directement du fabricant.




Intel Core i5 4300M

2.6GHZ

8GB Memoire DDR3

500GB HDD

14" LED

Display Port - WebCam - USB 3.0 - DVD-RW

Windows 10 Pro
14" Haute Performance Business Laptop
Performance, efficiency and durability make the T440p the corporate laptop workhorse that sets the benchmark. With its powerful Intel Core processor, award-winning keyboard, and military-grade durability, road warriors and mobile professional will move confidently through every business task and every business day.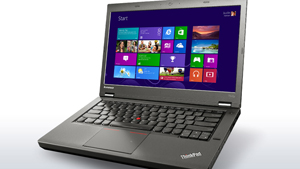 4th Generation Intel Core Processors
4th generation Intel Core processors deliver the performance to increase productivity for your business. Devices turn on in an instant and are always up-to-date. You can multitask quickly and move effortlessly between applications, collaborate wirelessly in a high quality video conference — all with the convenience of longer battery life. Plus, you can guard against identity theft and ensure safe access to your network with built-in security features. In fact, the only thing more amazing than an Intel Core processor-based PC is what your users will do with it.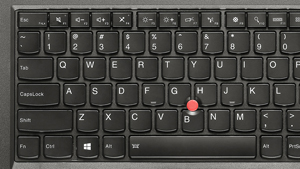 Precision Keyboard Enhanced for Windows
Full-sized and spill-resistant, the ergonomic ThinkPad keyboard is renowned for its array of keys, excellent feel and TrackPoint pointing. Optimized for Windows with convenient multimedia buttons and immediate access to view apps, it has LED status indicators and function-lock capability. With a larger, smooth trackpad and 5-point click integration - indicated by subtle bumps and stripes, the keyboard can be configured multiple ways, while the optional backlight makes working in the dark effortless.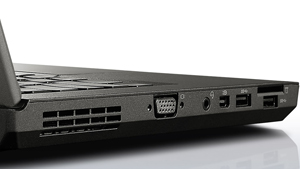 Massive Storage and USB 3.0
Store data locally on your choice of a standard hard disc drive or ultrafast solid state drive. And transfer data ten times faster with two USB 3.0 ports.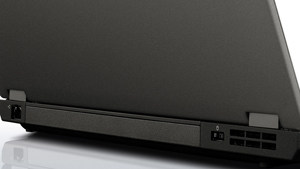 Ultra-durable and MIL-SPEC Tested
The T440p meets eight US military-spec tests for ruggedness, durability, and quality: high pressure, humidity, vibration, high temperature, temperature shock, low pressure (15,000 ft), low temperature, and dust. In addition, innovative roll-cage technology, a carbon fiber top and a light-weight magnesium bottom add extra strength and rigidity.