Cet article est un article Reconditionné Certifié




Testés rigoureusement et vérifiés pour assurer leur parfait état

avec des rayures

ou des éraflures

mineures sur l'estetique.




Reconditionné, professionnel en bonne condition physique

14" FULL HD Tactile

Intel Core i5 (5ieme generation)

8GB RAM, 256GB SSD

Webcam - USB 3.0

Windows 10 Pro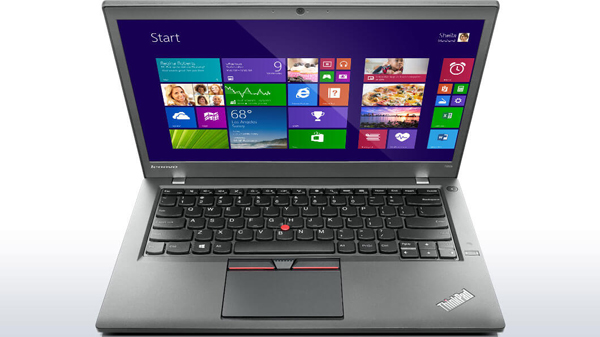 Lenovo T450s
SLIM-LINE DESIGN MEETS PROFESSIONAL POWER
A productivity tool engineered for business professionals on the go, the T450s
is able to handle whatever you throw at it with 5th generation Intel Core
processor. It also comes with a full array of security features to protect your
data - and your business - all in a thin, light yet rugged laptop tested to military
specifications. So travel light and stay productive on-the-go, whether on the
road or in the office. Additional features such as Dolby audio just serve to
sweeten the deal.
Ready for Business
With all of the connections ports businesses require, plus the newest Intel
Core i Series processors in a sleek, lightweight, and durable package,
this laptop is built for business and ready to deploy.
Power Bridge Technology
Combining an internal battery with an external hot-swappable battery,
Power Bridge provides flexibility and maximum battery life.
Swap batteries without powering down your laptop, using an
extra travel battery to increase your time between charges to 17 hours.